Our fundraising events help us promote the rescue and raise vital funds for Guinea Pigs in our care !!!
Please come along to one of our events, learn about Guinea Pigs and meet the team.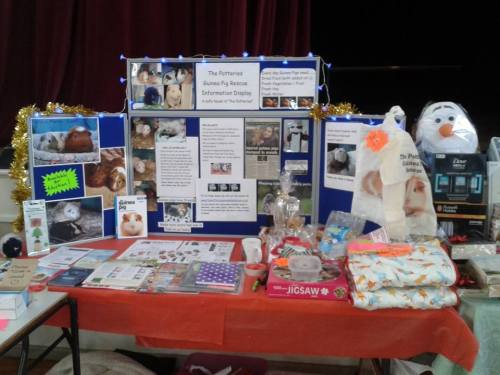 Our 2017 Events:
Nov 18th:

Its our 5th year and gets bigger every year !!!!
Its a fantastic day !!
You must be there !!
Event opened at 10am by Newcastle Borough Mayor Simon White

Lots of great rescue stalls including
The Potteries Guinea Pig Rescue and Howards gift stall
Pebbles Legacy
Cocker spaniel rescue
Merry pigs guinea pig rescue
Vietnam cat rescue
Iris Cats and their mad hatters kitten grotto !!
Grey hound gap
Guide dogs for the blind
Elvera pony rescue
Animals united
Christmas gift stalls
Refreshments
FREE Parking around the event
Well behaved pets welcome to bring your owners !!!!
****************************************